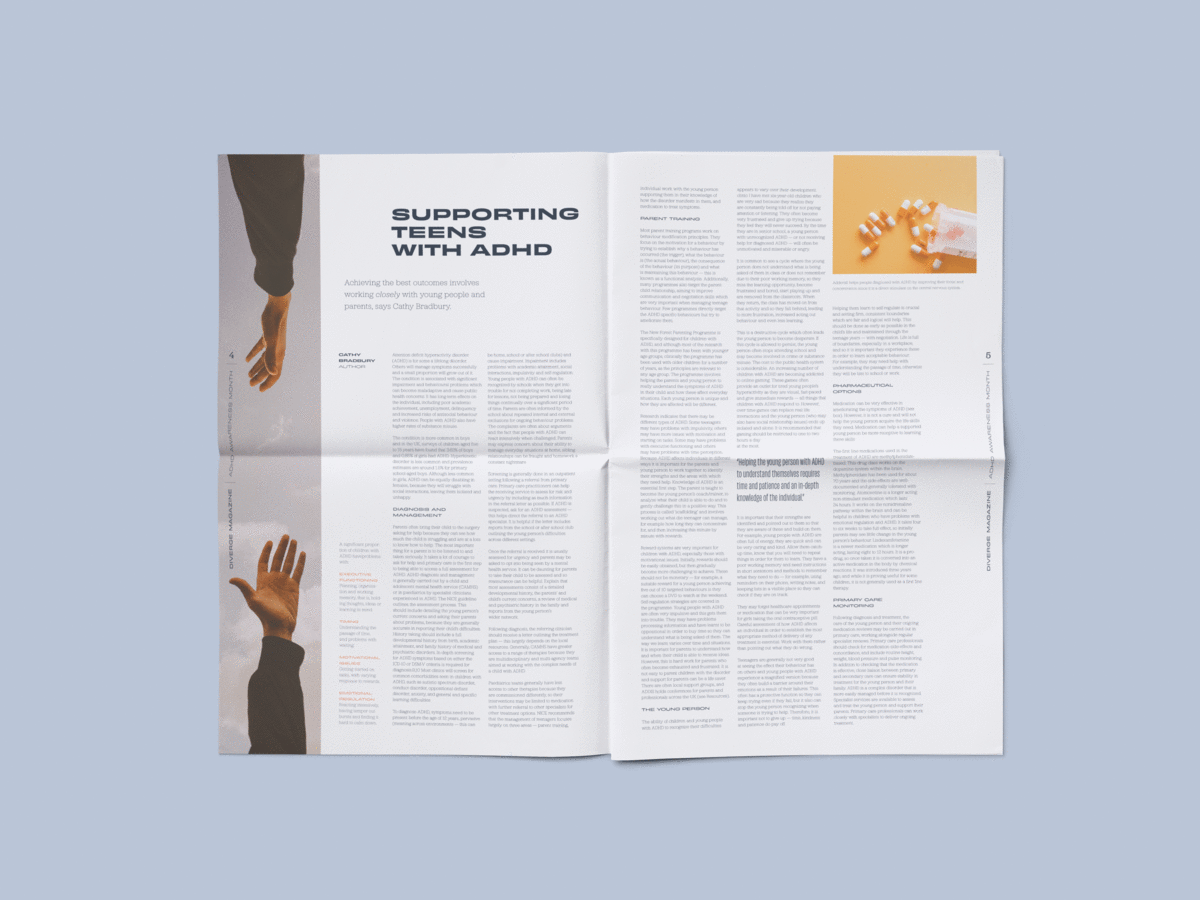 Diverge is a fictional monthly zine committed to providing education about mental and learning disabilities and resources for neurodivergent people. 
This October issue focuses on ADHD for ADHD Awareness Month, which is represented using an

orange accent color.

The audience falls between Millennial and Gen Z, and caters specifically to those who are neurodivergent or know people who are.
Being someone diagnosed with ADHD myself, this zine felt very special to me and I took my own experiences into consideration when creating the visual identity for Diverge.